We are thrilled to work with a range of international industry experts.
For more information please read below.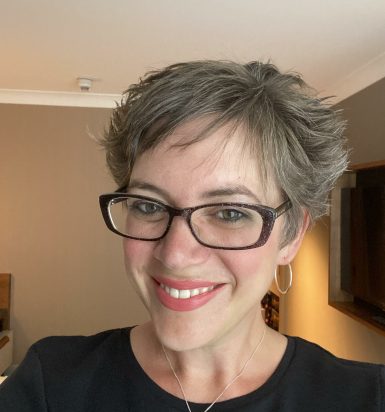 Lyndsey Hookway
PhD; RNC; SCPHN; IBCLC
Lyndsey is an experienced paediatric nurse, specialist community public health nurse (health visitor), international board certified lactation consultant and holds multiple additional credentials from birth trauma, non-directive counselling, Brazelton newborn behaviour observation, Solihull and numerous sleep organisations. Lyndsey is the published author of 6 books and numerous published academic articles and regularly speaks internationally. She is often asked to deliver training to national and international organisations and collaborates with several international responsive sleep and parenting charities. Having supported hundreds of families with sleep internationally for 10 years, Lyndsey now focuses on her work as a researcher and mentor.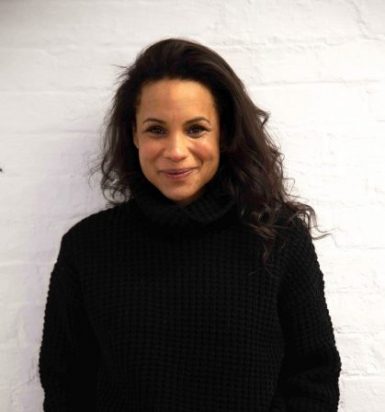 Emma Dewey
BA Hons
—
Babyem specialises in offering accredited childcare and postnatal maternity nurse training courses in the UK, internationally and also online. In addition to running Babyem, Emma works with organisations internationally, supporting them to develop their training, policies and procedures.
With a background in Children Services, Emma speaks frequently at conferences and has written a number of best practice guidance documents for Local Authorities and Associations.
—
Community Success Manager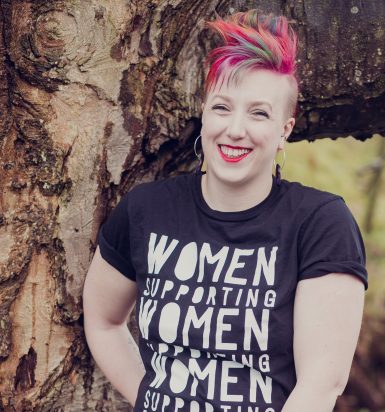 Charlotte Treitl
BSc Hons, IBCLC
—
Charlotte is an IBCLC who is passionate about supporting parents. Charlotte is the Community Success Manager for Holistic Sleep Coaching, assisting and supporting students and graduates with their course progression; managing the program behind the scenes; and creating social media content.
—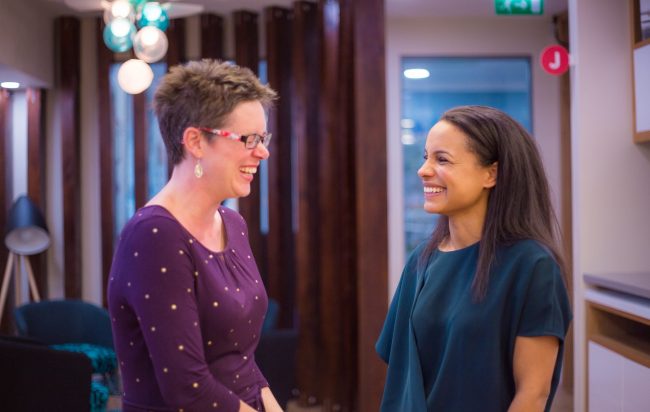 Lyndsey and Emma have worked together for many years, teaching childcare and health professionals internationally. They started with running short sleep courses, but recognised the need for an in-depth course that addressed the many areas that affect families' sleep from colic, allergies, feeding to sensory needs. They set out to create a course where practitioners could feel confident supporting families across a range of issues, and be able to support a family holistically.

This program has grown from an idea, to an internationally renowned program that seeks to challenge the mainstream narrative, and provide responsive, gentle sleep support to parents! They combined their extensive experience, passion and expertise when it comes to parenting, education and marketing and have to date trained thousands of professionals across the world.

We are committed to providing responsive, attachment-focused, comprehensive, evidence-based information that equips professionals, transforms sleep support, and empowers families. We guide practitioners to work in a way that positions parents as experts in their child's care, that places a high value on holistic assessment including a child's emotional, psychological, relational, social, physical, developmental, nutritional, health and biological needs, and promotes co-creation of sleep support that is responsive and truly gentle.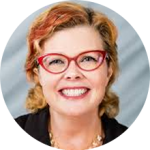 Dr Kathleen Kendall-Tackett
Health psychologist and International Board Certified Lactation Consultant
—
Dr Kendall-Tackett is a health psychologist and International Board Certified Lactation Consultant, and the Owner and Editor-in-Chief of Praeclarus Press, a small press specializing in women's health. Dr Kendall-Tackett is Editor-in-Chief of Clinical Lactation, Fellow of the American Psychological Association in Health and Trauma Psychology, Past President of the APA Division of Trauma Psychology, and Editor-in-Chief of Psychological Trauma. She is a Clinical Associate Professor of Pediatrics at the Texas Tech University School of Medicine in Amarillo, Texas and Research Associate at the Crimes against Children Research Center at the University of New Hampshire.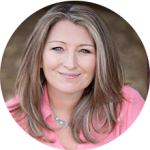 Laurel Wilson
Pregnancy and Lactation Expert
—
Laurel is an author, international speaker and pregnancy and lactation expert. She served as the Executive Director of Lactation Programs for CAPPA, the Childbirth and Postpartum Professional Association for 16 years and now is on the Senior Advisor Board. She is on the Board of Directors for the United States Breastfeeding Committee and also on the Advisory Board for InJoy Birth and Parenting. She owns Mother Journey, focusing on training perinatal professionals on integrative and holistic information regarding pregnancy, childbirth, and breastfeeding.

Laurel is the co-author of two books, The Attachment Pregnancy and The Greatest Pregnancy Ever and contributing author to Round the Circle: Doulas Talk About Themselves.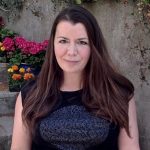 Professor Amy Brown
Professor in Child Public Health
—
Professor Amy Brown is a Professor in Child Public Health in the Department of Public Health, Policy and Social Sciences at Swansea University, UK. Her research explores the psychology of maternal and infant health and wellbeing, particularly during the first 1001 days of pregnancy and the first two years of life. She has a particular expertise in infant nutrition, but her research also explores the wider yet inter related issues of normal baby behaviour, sleep, parenting and postnatal depression.

As part of her role, Professor Brown leads the MSc in Child Public Health – an interdisciplinary programme which explores the evidence base behind child public health policy in the UK and internationally. This programme is particularly popular amongst health professionals and graduate students alike and has attracted students from South Korea, Nigeria, Canada, Guatemala and Ghana to name a few.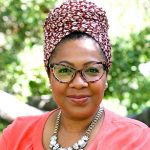 Nekisha Killings MPH IBCLC
Master of Public Health and Lactation Consultant
—
Nekisha is our latest speaker for the program. Nekisha has led in equity education across a variety of fields over the past 20 years. Nekisha launched Lioness Lactation, which provides lactation support focusing on marginalised communities. She is co-founder of Nikki & Nikki: Lactation Career Consultants. This organisation provides the necessary equipment and support for aspiring IBCLCs of colour. She has written a chapter for the latest Core Curriculum for Interdisciplinary Lactation Care entitled Cultural Humility and is a renowned public speaker, featuring in the 2021 Gold Lactation Online Conference. Nekisha's mission is to normalise brown breasts and equip healthcare providers in the accurate assessment of and treatment of people of colour.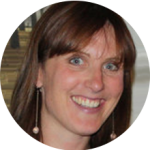 Anna Richardson
Occupational Therapist
—
Anna is a qualified Occupational Therapist and has worked in a variety of settings. She has post graduate qualifications in Neuro-Developmental Therapy (Bobath); Sensory Integration Therapy, SCERTS and COOP. She has advanced training in the use of Therapeutic Listening (TLP) and is one of the two UK trainers and mentors for this treatment program.

Anna has worked providing specialist therapy in acute, community, and outpatient settings. She specialises in the assessment and treatment of children under 5 years with complex needs, including Cerebral Palsy, Sensory Processing Disorders and Pervasive Developmental Disorders, including Autism. She vice-chairs the OT ASD forum and is a member of the OT managers and clinical leads forum at the College of Occupational Therapy.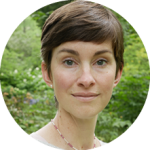 Dr Robin Fawcett
Family Doctor
—
Dr Robin Fawcett is a family doctor with a special interest in integrative health and child wellbeing. She completed her medical doctorate at Duke University in the United States and an MA in the History of Medicine at UCL; she now practices as a GP in the NHS. Dr Fawcett also speaks at public events (including TEDx) to raise awareness of the importance of lifestyle medicine and our connection to the natural world.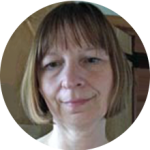 Sarah Oakley
Independent HV, International Board Certified Lactation Consultant and Tongue-tie Practitioner
—
Sarah Oakley's background is in community and practice nursing and health visiting. In 2009 she left the NHS to focus on breastfeeding and set up a private practice having qualified as in International Board Certified Lactation Consultant. In 2011 she trained at Southampton to perform frenulotomy and has done over 3000 procedures privately since. She also continues to work on a volunteer basis for the Association of Breastfeeding Mothers (ABM) as part of the training team. She regularly provides training healthcare professionals and breastfeeding supporters in infant feeding and tongue-tie and continues to run two breastfeeding support groups.

She is a founder member and Chair of The Association of Tongue-tie Practitioners.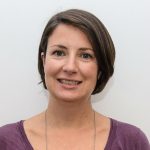 Nicole Murray
Specialist Speech & Language Therapist
—
After completing her first degree in French Studies (including phonetics, linguistics and socio-linguistics), Nicole went on to study Communication Science as a Post Graduate Diploma, where she gained a distinction and was also awarded the RCSLT Gold Medal for Clinical Excellence.

Nicole has nearly 20 years experience of working with patients with eating, drinking and swallowing difficulties (dysphagia) and over a decade of working with children with significant sensory-behavioural feeding difficulties and Avoidant Restrictive Food Intake Disorder (ARFID).

Nicole currently works part-time for the NHS as well as privately with the Sensory Smart Child Practice, Walton and also independently from her own home.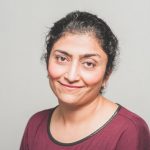 Sejal Fichadia
IBCLC and Postpartum Doula
—
Sejal Fichadia is a mother of two teenagers, IBCLC, a postpartum doula, TummyTime!™ method tutor and a certified educator of infant massage. She offers infant massage instruction to sleep deprived parents who want to learn how to build a lifelong connection with their babies with a happy side effect of sweet slumber. Sejal continues to refine her skills by continuing her education through classes and conferences.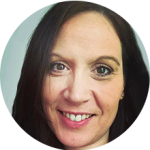 Dr Adele Cowper
Paediatrician
—
Dr Adele has worked as a paediatrician in the NHS for well over a decade, and is in the final year of her post graduate training, sub-specialising in paediatric emergency medicine. She has worked in all areas of paediatric medicine, from neonatal care through to community and developmental paediatrics, as well as having significant experience overseas. Her interest in gentle parenting approaches was deepened when she had her own children, and she is excited to see a gradual but widespread shift towards this within child health services.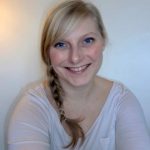 Leona Tucker
Play Therapist
—
Leona is a Certified Play Therapist (Play Therapy UK) and Supervisor who has extensive experience working with children from a variety of circumstances; particularly those who have experienced trauma, abuse, anxiety, low self-esteem and attachment difficulties. She is also trained in Therapeutic Life Story Work, Parent-Child Attachment Play, and working with trauma. She has published articles in 'Play For Life' magazine and has undertaken research into the use of hide-and-seek in Play Therapy.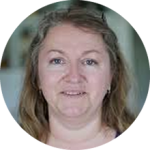 Shel Banks
International Board Certified
Lactation Consultant
—
Shel is an International Board Certified Lactation Consultant with extensive experience within the NHS in research, training and project management. Her own successful private practice assists mothers and babies with feeding issues, and she also works in the tertiary sector with various national organisations. She is the author of "Why Formula Feeding Matters", and is currently working on the Cochrane systematic reviews on Infantile Colic. Shel is heavily involved in the voluntary sector being the Vice-Chair for the UK Association of Milk Banking, and Chair of Communications Team for the Lactation Consultants of Great Britain.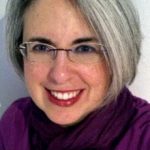 Andrea Strang
Child Sleep Consultant, Certified Gentle Sleep Coach and Postpartum Doula
—
Andrea is trained and certified Gentle Sleep Coach and Child and Infant Sleep Consultant. Andrea has helped over 8000 families get better sleep. She also has extensive hands-on experience working with babies throughout the night.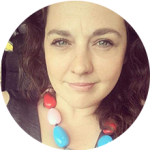 Gillian Caine
LGBT Advocate, Campaigner and Human Rights Activist
—
Gillian is an LGBT+ advocate, campaigner and human rights activist. A former primary school teacher, she is passionate about ensuring that the education system and youth workers are suitably equipped to support LGBT young people. Gillian delivers training to corporate companies, conferences and private organisations, as well as actively campaigning for equality, and an intersectional and inclusive future for everyone.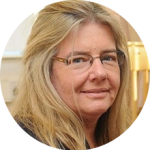 Professor Helen Ball
Professor of Anthropology and Researcher
—
Helen Ball is Professor of Anthropology at Durham University, England, where she runs the Parent-Infant Sleep Lab. She has published widely on infant sleep, breastfeeding, bed-sharing, SIDS-risks, and postnatal care. She works with UK hospitals, breastfeeding and parenting organisations on infant sleep safety, feeding interventions and is involved in local and national policy development. She is a member of LLLGB's Panel of Professional Advisors, NCT's Research Advisory Group, and a member of the Editorial Board for the Journal of Human Lactation.
Laura Phillips
Digital Marketing Specialist
—
Since leaving the corporate world in 2014 Laura has built an incredible community, hosted and been invited to speak at international events, achieved multiple 6-figure sales in her product launches and taught her methods to thousands of people all over the world.

Laura will be showing our Sleep Coaches how to attract their dream clients, stand out online and generate value, in order to grow their business.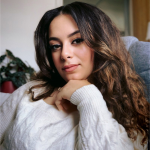 Yasmin Khalil St-Rose
Founder & Chief Executive Officer at Birthing Reform | Management Consultant | Philanthropist | Leading voice in DEI & Cultural Safety
—
Yasmin is a sharp, meticulous & diplomatic business owner and consultant with over 10 years experience in the sectors of law, business, philanthropy, maternal healthcare and infant feeding. Regarded as an attentive, engaging and detail oriented speaker, Yasmin speaks on topics such as Inclusivity, Equity and Diversity with a focus on Cultural Safety in Maternal health & within Children's Health, Education and Wellbeing. Currently Founder and Chief Executive Officer of Birthing Reform, a female-founded, expert led management consultancy, the international BR team lead the way in helping organisations and partners solve issues, maximise growth and value whilst achieving potential. As well as commercial expertise, Yasmin created Birthing Reform is a community interest company acutely focused on the improvement of people's lives through national and local charitable projects and initiatives.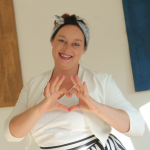 Aimee Holland
Marketing & Social Media Strategist
—
Aimee Holland is a marketing consultant specialising in digital marketing systems. Her happy place is geeking out on tech and statistics and she is "obsessed with uncovering radically new ways to grow your business."

Among her many successful consulting contracts, Aimee has also worked as a marketing consultant on a number of magazines, membership sites and global oil industry systems development to support clients from concept to sustainable business. Aimee is a regular Hot Seat expert for the Babyem Business Academy and supports Holistic Sleep Coaching students and graduates with tech and marketing as they launch and build their businesses.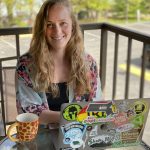 Kristen Mann
Graphic Designer
—
Kristen Mann is a graphic designer, business coach, Canva coach, and entrepreneur. She helps aspiring business owners grow their business or side hustle with confidence and ease. She started her business-owning journey in 2017 as a graphic design consultant, helping both small and large businesses create consistent, cohesive brands amongst all platforms.

Kristen created her 10-week group coaching course, Brand Clarity Bootcamp, to help small business owners hone in on their visual brands so that they can create stunning, authentic Canva templates to market their services - all while getting their precious time and energy back.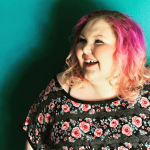 AJ Lund
Beand storyteller,
—

Aj Lund is a brand storyteller, working with guarded entrepreneurs to help them tell the stories their audiences need to hear. She utilizes her experience in fiction writing, marketing, and digital services to curate a unique experience that guides audiences through a brand and into a community they can know and trust. AJ is a University of Iowa graduate and has spent five years mastering the art of business growth by working inside the personal brands of women across the United States.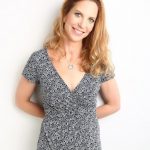 Paula Hallam
Registered Dietician
—
Paula Hallam is the owner of Tiny Tots Nutrition. She is a Registered Dietitian with 20 years experience, working in both the NHS and private healthcare settings as well as consulting to charities. Paula has also completed additional training in paediatric nutrition and dietetics at Masters level both in the UK and South Africa.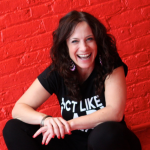 Shari Teigman
Business Strategist and Mindset Coach Shari Teigman
—
Shari Teigman is a creative business strategist and performance mentor. Shari is "fuelled by love, creativity and curiosity" and her mission is to help entrepreneurs see their exceptional self to build and scale your business.

Shari's guidance will help you understand why you procrastinate, how to stop letting fear take over, and how to get out of your own way in your business to achieve your big goals!
Anna Horn
Breastfeeding Specialist and founder
of Every Woman Collective
—
Anna Horn is a breastfeeding specialist and founder of Every Woman Collective, an online platform showcasing interdisciplinary work on inequalities with women's health. Holding a MSc in social epidemiology and a BA in anthropology, Anna's main areas of interests include breastfeeding, maternal-child health, infectious diseases in pregnancy and particularly, understanding the social determinants underlying health outcomes for women, their babies and families. Previously, Anna has worked in education, HIV/sexual health outreach and national maternal-child health surveillance.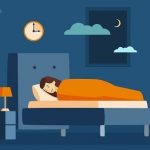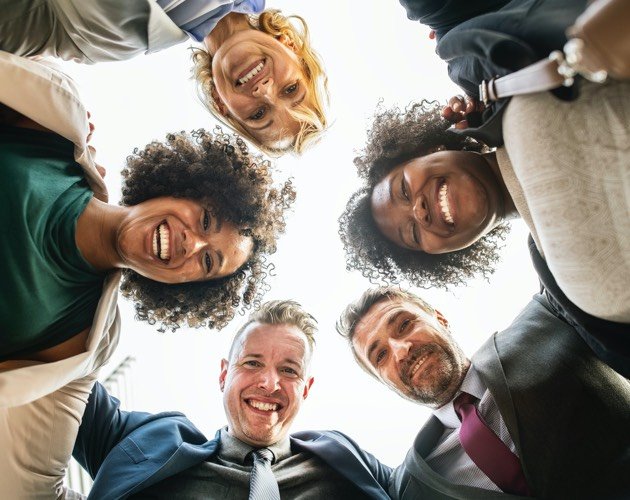 Do you have a unique or special interest that would benefit our students and add value to our comprehensive program? Would you like an opportunity to speak to an international audience of responsive, holistic students? We would love to hear from you!